World Cup started earlier this week and now that the weekend has come, the webcast can begin.
Start Times:
Friday, October 9th – 7:45am EST
Saturday, October 10th – 7:45am EST
Sunday, October 11th – 7:45am EST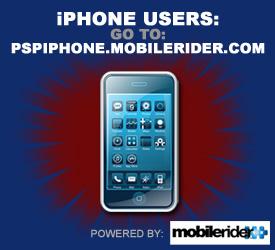 All you lucky iPhone users can watch the webcast wherever you are. Log-on to pspiphone.mobilerider.com using the browser on your phone to view the webcast.