Virtue will be introducing the On-demand PSP shirt at 2011 Chicago.
These shirts offer you a more diverse selection of colors for your paintball shirt collection. When I first read this I thought it was choose a color shirt and one of the three logos then those would be laid under the Chicago design. Sadly, I was mistaken. Basically, you choose a shirt color and a logo of your choice is heat pressed on to the shirt.
PSP On-demand shirts will be $15 at the Virtue booth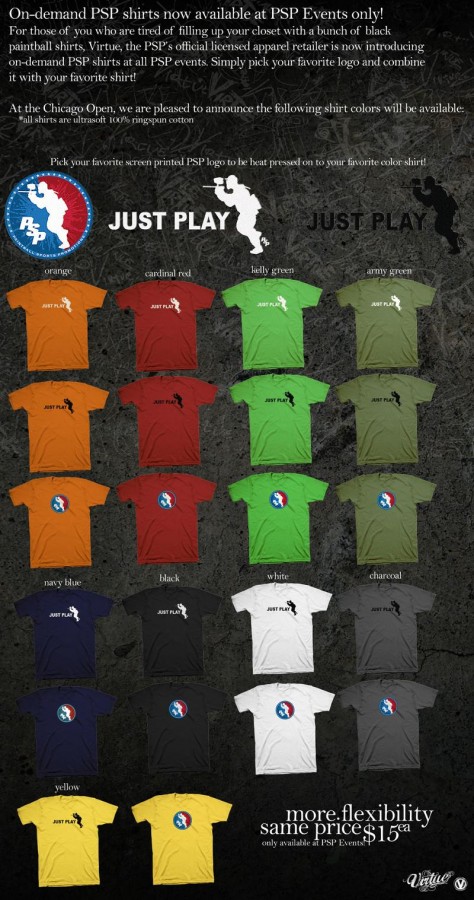 The event shirt is similar to last years shirt. The Chicago skyline with a paintball flare. The event shirts come in black and blue. Event shirts will be $20 at the Virtue booth.
The event jersey is pretty cool looking. Like the Galveston event jersey, it is still rocking the camo look. I think I just like it because there's a tommy gun on it. Event jerseys will be $80 at the Virtue booth.