Or better know as selling it.
Last week, Andrew, the owner of PbReview, announced that he had sold Pbreview.com to Demand Media. No monetary amount was disclosed, but my guess is in the $100k range.
PbReview, according to Alexa, is the second largest paintball related site, right after PbNation, though that still puts it at around 40-80 thousandth overall. And the traffic has been pretty much lackluster, staying around that range with no obvious improvement.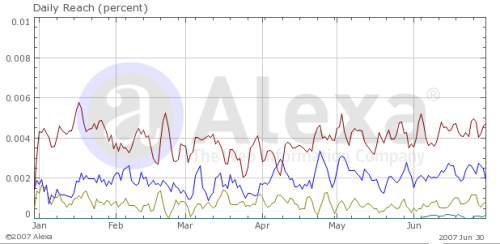 From Top to Bottom: pbnation, pbreview, paintball.com, paintballheadlines
From a whois, the domain has already been transfered over to Demand Media meaning they can do basically whatever they want now.
But what's most surprising to me is that most users aren't mad or annoyed about the sale. They congratulate Andrew for it. Personally, I would be kinda annoyed if someone sold all my work (posts, reviews, etc) and kept all the money. But, I guess that's just how it is nowadays.